We spent a week at Cedar Key,  getting home yesterday feeling rested and contented. We have a special friendship with a community of people who live the peripatetic life: They are nomadic, you see, working jobs they can perform most anywhere, most of them. Oh, some of these folks self-describe as retired, but in truth are roaming, seeking, and working at all manner of things along their paths.  Many of these folks converged at Cedar Key for New Year's Eve a year ago, and the same tribe (with many new representatives) did so again last week.
It was a colder winter there this year, and with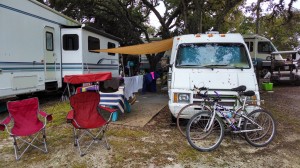 a pair of rainy days that had our little camper, The LeSharo, dripping a bit from around the ceiling vent, but this didn't dampen our spirits. We walked, and ran, and did yoga during the week, and made new friends every day of our stay.
We participated in 'Bar Wars' for the evening of NYE; an event where contestants made and served cocktails of every description, sharing favorite recipes. I fixed Vodka Gummy Worms, with hilarious results. Pro tip: I should have started them three DAYS earlier for best results. They are far too chewy after only 3 hours.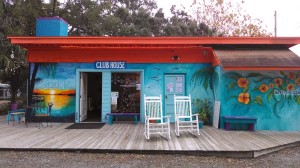 We read, and read, and read in our snug little camper on the slack hours, and dined here and there,  sharing fixings and condiments in the rolling home of our friends. It's easy to imagine doing this sort of thing when it's time to hang up my clinical job, oh, many years from now.
In recent reading, I've learned that human beings were massively changed by the advent of agriculture, being fixed to tilled land, their nomadic ways arrested by cleaving to one place. For one thing, sharing basic needs was curtailed. Acquisitiveness, ownership, and guarding one's "lot" came to replace general sharing of everything.  Human "classes" came into being. Agriculture, while it sustains more complex civilizations, does not improve the welfare of all, but balances the improvements enjoyed by landowners and their "priests" on the backs of the balance of the closed tribe, and fully excludes "The Other", all those wanderers who exist outside the fringes of the one tribe. Workers and Warriors support Landowners and Priests, unified in the task of excluding and defending against The Other,  even if they all share the same basic DNA. Peace cannot be a part of this construct.  Sadly, it always comes down to Us and Them.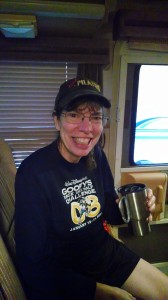 It is so ironic that in The Book of Genesis it says that Adam and Eve were cast out of The Garden, to toil ever after in their own damned garden. God's Garden was the free range, where Wanderers gathered of  The Plenty, and shared freely.
Modern motorhome nomads tend to emulate God's Garden and ancient nomads because it rapidly builds Community among transients in the moment of being together.  It is warm, and lovely, and just the best thing ever. I'll give you an instance: One afternoon this past week, there was a spontaneous "Swap Meet": people brought things they'd found themselves carrying around that they had no use for. People laid stuff out, and people just admired, and conversed, and tried on old hats, and laughed over hip-waders and cookware. And eventually, everything was picked up, and stowed away in EACH OTHERS ROLLING HOMES! If any money changed hands in this process, I never saw  it happen.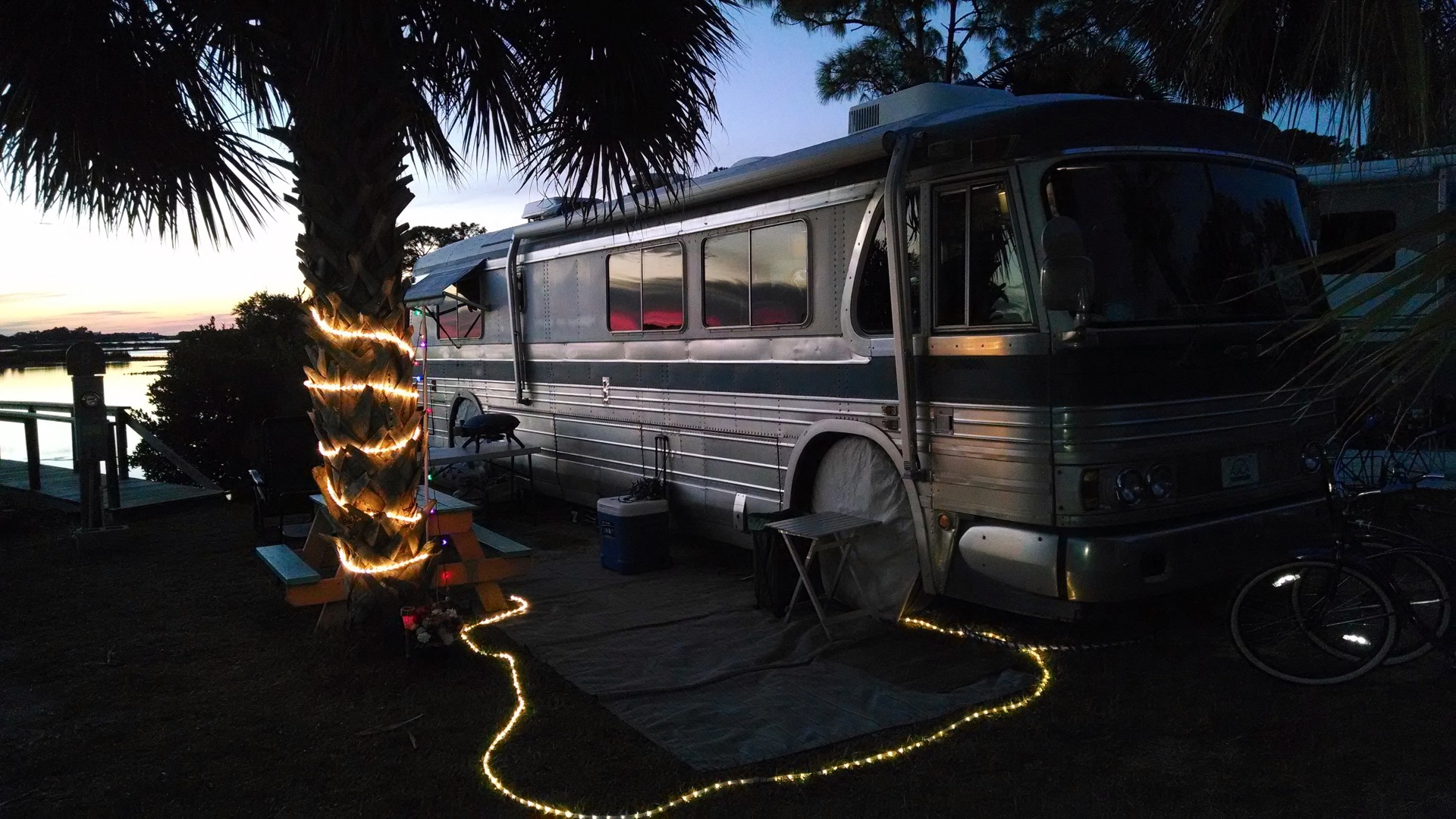 Nomads are like that. I just love being around them. As a lesson for the New Year, and all the years ahead, it's one to bear in mind: Be open to others, share what you have, and love beyond the limits of your own  "tribe". If you drop your fences, and wander "outside", you will be astonished at what you receive, and the freedom that you find.