Here's my cranky old man's take on the second film Ann and I ever walked out of, but don't judge the film too harshly by it. I'm sure it's better than I make it out to be. While watching it, I kept glancing at Ann, and thinking about Alvy Singer dragging Annie Hall into numerous screenings of 'The Sorrow and the Pity' (1969-4hrs.25min).
There's a proper review of this art house magnum opus from 2003 in the New York Times, and here, too, an interview from this past week with Rani Singh, director of the Harry Smith Archives in NYC which aired on WFAE, Charlotte Public Radio. Less helpful is the IMDB page.
Anyway, my review emerged in an early morning conversation with my daughter Ellen. Enjoy…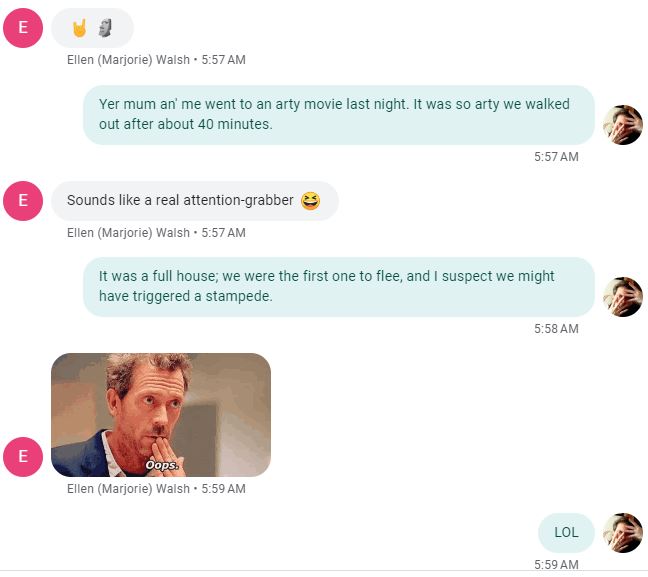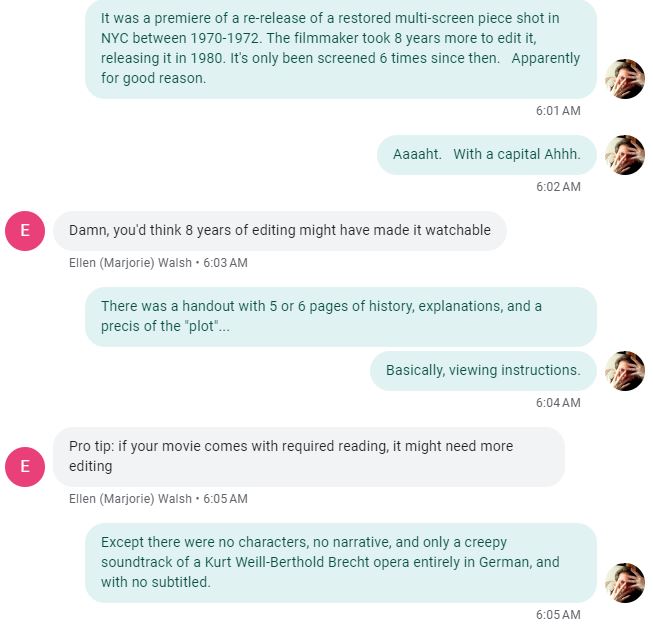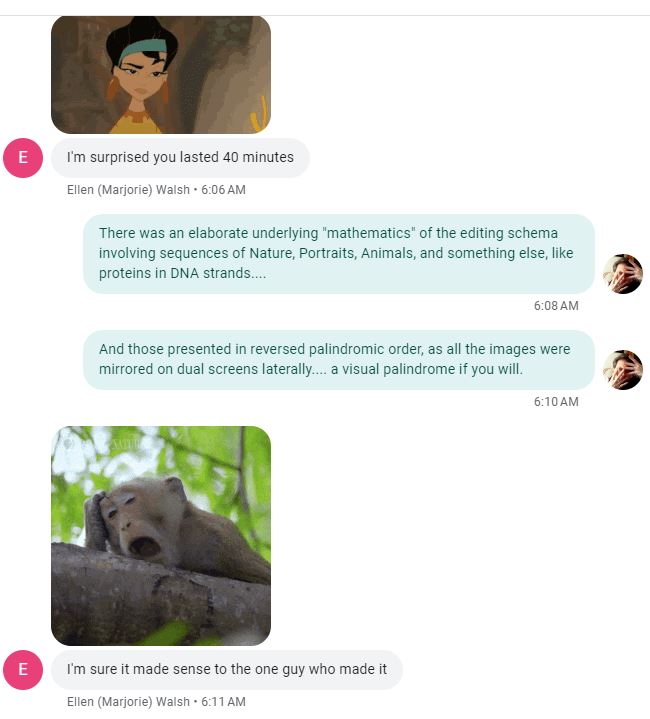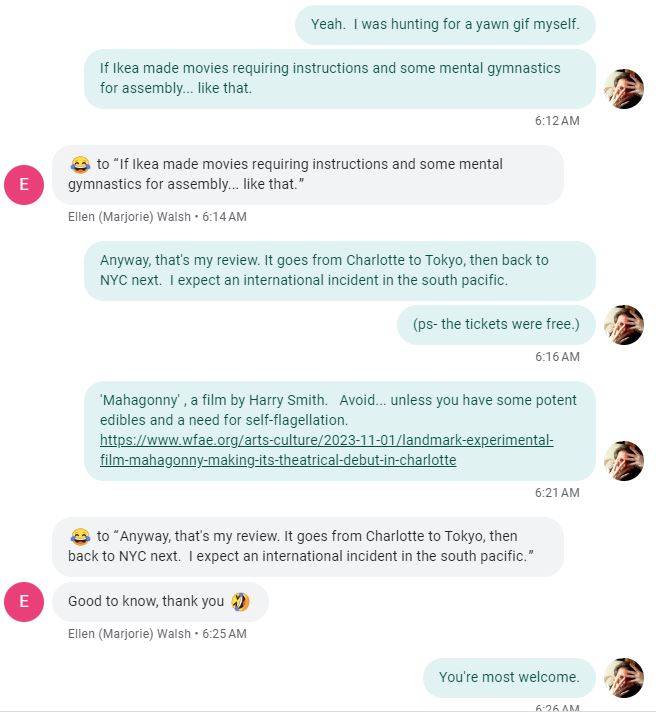 By the way it's worth mentioning that the first film Ann and I bailed out of years ago was 'On Golden Pond', which won Academy Awards for both Henry Fonda and Katherine Hepburn. So don't listen to me!