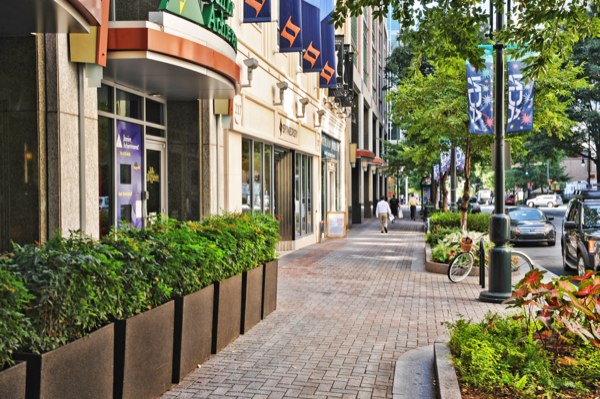 I've been residing in a big city again for the past week and some, and it's been good, even in the context of COVID and 2020. The charms of city life in a pandemic do suit me better at this age, in my sixties, than they would if I were half that.
For one thing, the city is dialed back enough to lessen the stresses. The streets, while by no means vacant, are quieter. Enough of the citizenry are being conscientious about the pandemic (using masks, and making room for one another), that it's restored a bit of my faith in humanity. Down on the Georgia coast, there's much less concern shown for one another.
We walk almost everywhere here. Out on the streets, the elders are the best about masking. The younger and more privileged people seem far less concerned about spreading the plague than the older and less well-to-do. But, overall, it appears that more than half the people walking around are at least trying to suppress the spread.
The young and the restless seem to pose the greatest viral threat. On my walk yesterday, an open-air tour bus blew past me, packed to the gills with partiers, all twenty and thirty-somethings, drinking and listening to a comedian's guide to The Uptown. Not a mask among them, so, I guess the back of the bus was The Hot Zone for the whole ride.
Call me overly-cautious, but I don't even drive with my vents left open. Behind that party bus, I think I'd just turn to take a different route.
Late last evening we were startled when what sounded like gunfire from an armed skirmish rattled our windows. It built in fury for several minutes before we realized it was fireworks over the baseball stadium perhaps a half mile from us. We learned that the Charlotte Symphony had hosted a concert for first line health care providers. The stadium seating was limited to 750 attendees for the event. It's normally 10,000+.
Maybe that's some elbow room I could live with.