Today I shall blog! I'm a federal employee, I've cleared my desk of all the necessary work, and for the next 30 minutes I'll be feeding the blog, which says something about the value I put on keeping in touch with… um, … with THE WORLD!  Or, y'all… or …whatever.
The day before yesterday I had one of those unpleasantly instructive days where you rediscover a truth about yourself. It was this: I can be seriously thrown off balance by a tiny episode of personal embarassament. It doesn't even need to be particularly public, like when Nixon threw up on Chairman Chou En Lai, or when Reagan joked into a live microphone about launching a nuclear assault on Soviet Russia. Or perhaps you "know someone" who farted noticeably on an elevator. That sort of thing…
The thing is, this was really nowhere near as bad as those gaffs, but still managed to leave me rattled to a point where I doubted my ability to unwrap and chew gum without injuring myself, or marring the furniture.
So what did I screw up? I was suddenly called upon to make an introduction, and then, without thinking, I extended a handshake to one of them, as if it was me who had been introduced.  Yeah, I know, pretty clumsy… I don't get a lot of practice at social graces, and this sort of thing has blindsided me before.
Lord knows, I've been a social twit all my days, so why do I worry about it, or keep trying?   I mean, I really admire those gifted with that easy grace, so suave there's never a sense that they so much as think of what to do in a social moment. It just comes naturally to them. I simply can't trust myself to navigate those moments on autopilot, I dream someday I might. Big mistake.
What really alarms me is how much personal embarrassment AFFECTS me. I'm absolutely sure there are people who shrug off their clumsiness, social or otherwise, with nary a cough, shrug, nor blink, but why not me?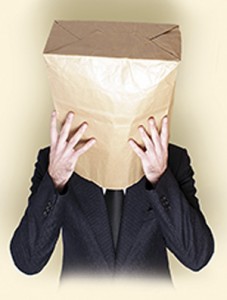 I even get upset at movies that depict people similarly plagued. If it ever came to torturing me to extract the location of the terrorist bomb, they need only lash me to a chair and force me to watch a Ben Stiller film. If they used 'There's Something About Mary', I'd offer to ingest the plutonium to defuse the thing… 
So my "misplaced" handshake left me shaken, in a cold sweat, and wanting to cower in a dark closet until my self-confidence might return, which it did the next day, albeit, with me being very careful not to undertake any introductions for a while. Y'all can just sort yourselves out without my help, thank you very much.