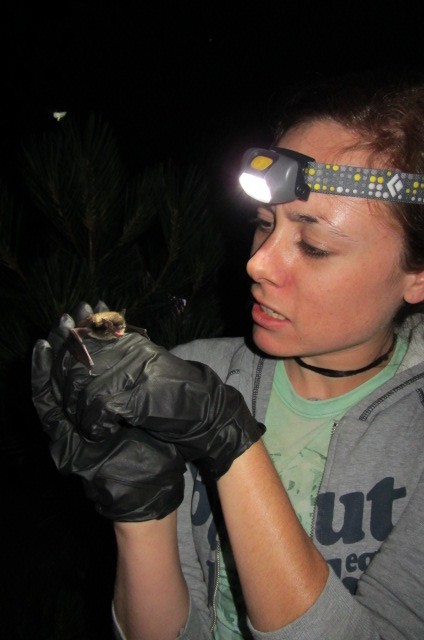 Last night I attended a sunset Bat Talk presented by young scientist and educator whose passion for her subject was utterly infectious. She is Rochelle Kelly, Ph.D. candidate at the Department of Biology, University of Washington. (I think of her this morning as the Bat Girl.)
This woman knows her subject, and wasn't shy about presenting the cool, post-graduate level facts and bleeding edge science being done in the world of bat research.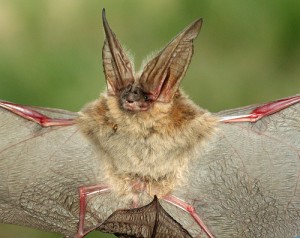 There are ten different species of bats on Orcas Island. They are nocturnal flying mammals, of course. One of the species found on Orcas is also the only known species of bat found in the Hawaiian Islands.  And, yes, it is presumed that they flew there from both the American and Asian continents, because there are two distinct genetic sub-species found on Hawaii, one from Asia, and one from here.  But while bats do best with bodies of fresh water nearby to provide an environment lush with insects (most species of bats consume huge quantities of mosquitoes, spiders, and moths), they, in general, do NOT fly over large bodies of salt water.  Those Hawaiian bats are quite a mystery!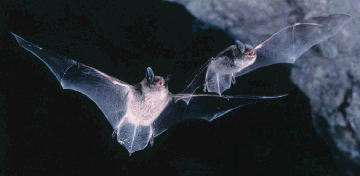 She brought in a very small suitcase about $30K dollars worth of high tech gadgets which are the tools of her trade. One piece was a small very high frequency omni-directional microphone, which could detect bat calls used for echolocation and navigation. Those sounds are "down-shifted" by a computer to a range where human hearing can detect them, and the signals are analysed and presented in a graphic fashion on a computer screen. Different species of bats can be distinguished by the wave forms they send, and the purpose of differing signals is being ferreted out: hunting, navigation and distress calls all showing differences.
Some bat calls are audible in the human range, but they are "social" calls, used for signaling one another, sometimes to identify their group, and sometimes to signal territory boundaries. These calls are in the very lowest registers the bats can produce, and you might think of them as "grumbling" sounds in a human context.
She also demonstrated an infrared camera capable of seeing  the dark brown bats as they streak across the night sky. They appear as "meteors", or more properly as "ufos", if they are changing direction in mid-flight.
A large part of Kelly's research entails netting, identifying, assessing, banding and releasing bats. This is tricky work work, as the nets involved are exceedingly delicate, and can be quite large to set up. A large net can extend up to 60 feet (18m).  The bats can often "see" and avoid them, so there's some craft involved to effectively trap specimens.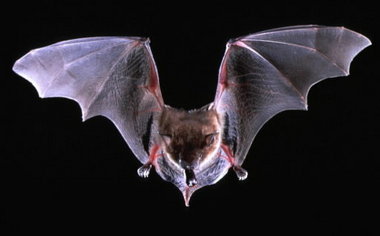 Another fun fact: some bat mothers carry their young with them in flight to protect and nurture them. Please remember, they are mammals. The research is interested in sexing the bats, so bat nipples are important to evaluate in the trapped animals.
I wasn't sure as I set out to this event if it would be worth the lost sleep, but was delighted with all I saw and learned. Bats are fascinating, and the store of knowledge about them has grown exponentially with the research and genetic tools now available to study them.